Isabel Manns is a contemporary British womenswear brand. Underpinning Isabel's
whole approach to design is her commitment to building a 100% sustainable,
circular fashion label with a committed to 5 Sustainable Pledges.

Isabel came up with the idea of reversible
clothing whilst studying Fashion Design at Parsons the New School for Design in
New York City. She had always wanted to support local manufacturing
in the UK, but it is often much more expensive. She also knew that she wanted her
products to be timeless and worn for years to come, so she therefore thought that if she created reversible clothing customers get "two outfits in 1."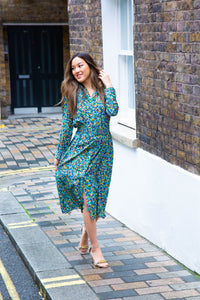 Our Vision
Our vision is to make women feel empowered and comfortable through our femimine, timeless and flattering clothing designed for women of any age and body shape, which can be worn during the day and into the evening.
Our vivid prints, painted by Isabel, are printed on high quality fabrics that will stand the test of time. Our colours and fabrics are selected to be trans-seasonal so that they can be worn throughout the year.
With our reversible clothing it means that you can wear our items to multiple occasions by styling them in different ways. Our silk printed items can easily be styled with trainers, a casual jacket or jumper for the day and dressed up in the evening with heels.
Customisation and Bespoke
We know how hard it can be to find the perfect outfit for a special occasion which is why we also offer items to be customised such as adding a sleeve, having a
different hem or sleeve length, neckline or choosing a different fabric.
We also can do fully bespoke where, together with Isabel, you can come up with a design, choose the fabric and have something especially made for you.
For more information please visit our Customisation Page or Contact us.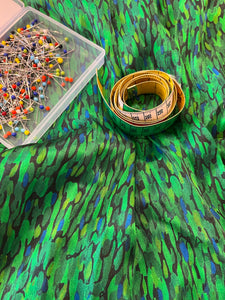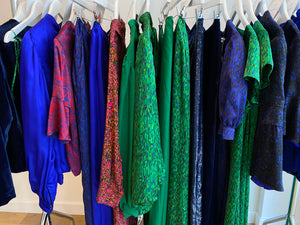 Our Values
We believe in the importance of being sustainable, using high quality fabrics that will stand the test of time, supporting local businesses, and having a personal relationship with our customers and partners. To read more about our sustainability pledges click here.
All of our prints are designed by Isabel and come from her original photographs and paintings, often inspired by the English countryside where she grew up. You can even see some of Isabel's original paintings at our store.